2020-2021 Catalog
[ARCHIVED CATALOG]
Theatre, A.S. (025.2) ♦
---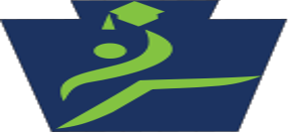 South
Associate of Science
This program prepares the student for transfer to a four-year institution with a broad college background and skill and knowledge in theatre or for employment in the field of performance. Students interested in pursuing a shorter program in the technical aspects of theatre should see the Technical Theatre Diploma Program in Applied Arts.
Students must choose one of the following fields of study:
Theatre, A.S. Track B: Technical Theatre  
Transfer Opportunities
The keystone icon indicates that this particular CCAC program is a Pennsylvania Transfer and Articulation Center (TAOC) approved Associate Degree program. All credits earned in this program are accepted by any state system college in Pennsylvania that offers a Bachelor's degree in Theatre, including California University of Pennsylvania , Carlow University , Clarion University of Pennsylvania , Edinboro University of Pennsylvania , Indiana University of Pennsylvania  and Slippery Rock University . Other articulation agreements are available for students to complete the Associate Degree and transfer to Robert Morris University  and Westminster College .
It is important that students consult with a counselor early in their program to develop a course plan most appropriate for the school to which they intend to transfer. See www.ccac.edu/articulation for details.