2020-2021 Catalog
[ARCHIVED CATALOG]
Business, A.S. (004.2) ♦
---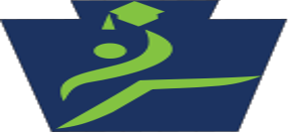 Allegheny, Boyce, North, South, Online
Associate of Science
This university parallel program provides the freshman and sophomore foundations of a baccalaureate business degree. Students should select specialized courses with their major field of concentration as identified by their transfer college or university.
Student Learning Outcomes
Upon successful completion of the program, the graduate will:
Demonstrate business concepts in the areas of marketing, management, finance, accounting and the external business environments.
Explain major concepts and elements of the global environment.
Solve business problems through analysis and critical thinking.
Demonstrate competency in oral and written communications such as standard business communications, memos, programs and reports.
Discriminate between valid and invalid sources of information as a means of reporting on current trends in business.
Graduates may earn a Bachelor's degree and prepare for graduate training in many business fields.
Transfer Opportunities
The keystone icon indicates that this particular CCAC program is a Pennsylvania Transfer and Articulation Center (TAOC) approved Associate Degree program. All credits earned in this program are accepted by any state system college in Pennsylvania that offers a Bachelor's degree in Business, including California University of Pennsylvania , Carlow University , Clarion University of Pennsylvania , Edinboro University of Pennsylvania , Indiana University of Pennsylvania  and Slippery Rock University . Other articulation agreements are available for students to complete the Associate Degree and transfer to  Capella University , La Roche College , Point Park University , Pennsylvania State University Commonwealth Campuses , Robert Morris University , University of Pittsburgh , West Liberty University  and Westminster College .
It is important that students consult with a counselor early in their program to develop a course plan most appropriate for the school to which they intend to transfer. See www.ccac.edu/articulation for details.