What is TAOC?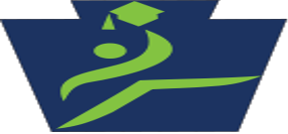 TAOC is the Pennsylvania Transfer and Articulation Oversight Committee. The task of this committee is to fashion programs for universal transfer among participating colleges. Graduates transfer with junior status. While CCAC has other programs that transfer similarly, the TAOC programs are sanctioned by state legislation.
What CCAC programs are currently TAOC-eligible?
CCAC's eligible degree programs are designated in the catalog with the symbol ♦ and the keystone logo. These include:
Where can you go to find additional Pennsylvania transfer information? The Pennsylvania Transfer and Articulation Center (PA TRAC) was created as a one-stop shop for transfer students, administrators and advisors/faculty. The site contains the following information:
Information about the Transfer Credit Framework
Transfer course equivalencies
College profiles of the participating institutions
Searchable databases
Other Articulations?
See Articulation Agreements  for a complete list of articulation agreements with CCAC.
What is the Transfer Credit Framework?
Some students may be undecided about a college or major. The Transfer Framework provides students with six categories and general course guidance for selecting the courses typically found in the college freshman year. Searchable databases then provide students with the courses at any institution that have been approved as "Framework Courses" and therefore transfer throughout the state. While CCAC has many other courses that will transfer, the transferability of the Framework Courses is the product of state legislation.
How did TAOC get started?
In July 2006, the Pennsylvania Department of Education (PDE) began implementation of Article XX-C of the Public Institution Code of 1949. Intended to create a seamless statewide transfer and articulation system, this legislation requires Pennsylvania's 14 community colleges and the 14 universities in the Pennsylvania State System of Higher Education (PASSHE) to adopt mandatory equivalency standards for the purpose of creating at least 30 hours of foundation courses that can be easily transferred to any of the participating institutions and to establish an electronic portal for providing public access to transfer information.
Voluntary participation by private colleges and universities is allowed under the law. State-related institutions also may voluntarily participate in this statewide transfer system.
Students who successfully complete courses from the categories below may transfer those credits toward graduation requirements of nearly any major offered by the participating institutions. Please be aware that certain majors may have specific requirements prescribed by external agencies. Students should work with an advisor to select appropriate courses as they relate to the major.
Category 1

3-4 credits total

English Composition 1 and 2

Category 2

3-4 credits total

Oral Communications

Category 3

min 3-4 credits; max 6-8

Mathematics Concepts

Intermediate Algebra

Elementary Statistics

Precalculus, Calculus 1, Calculus 2, Calculus 3

Business Calculus (or Analytical 1 Methods (MAT-120))

Category 4

min 3-4 credits; max 6-8

Introduction to Biological Science

General Biology 2 (majors & non-majors courses)

General Biology 1 (majors & non-majors courses)

Introduction to Chemistry

Introductory Chemistry

Introductory Chemistry Laboratory

General Chemistry 1 (majors & non-majors courses)

General Chemistry 2 (majors & non-majors courses)

General Physics 1 (non-calculus)

General Physics 2 (non-calculus)

Anatomy & Physiology 1

Anatomy & Physiology 2

Introductory Astronomy

Category 5

min 3-4 credits; max 6-8

Introduction to Psychology

Human Growth and Development

Educational Psychology

Child Psychology

Introduction to Sociology

Social Problems

American Government

Educational Psychology

History of Western Civilization 2

Principles of Macroeconomics

Principles of Microeconomics

US History 1

US History 2

Introduction to Anthropology

Category 6

min 3-4 credits; max 6-8

Introduction to Music

Introduction to Philosophy

Ethics

Elementary Spanish 1

Elementary Spanish 2

Elementary French 1

Elementary French 2

Art Appreciation

Drawing 1

Painting 1

General Literature

Introduction to Theatre
PA TRAC Transfer Framework
---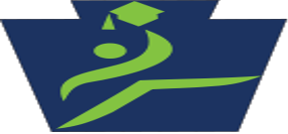 The following is a listing of 49 CCAC courses that are approved for the PA TRAC Transfer Framework. These courses are easily transferred to any participating PA TRAC institution. For more information, see the 30-credit Transfer Framework at https://www.pacollegetransfer.com/TransferCourses.