2019-2020 Catalog
[ARCHIVED CATALOG]
Social Work Foundation, A.S. (630.4) ♦
---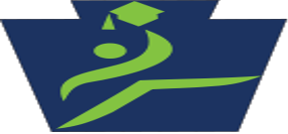 Allegheny, North, South
Associate of Science
This program prepares you to work in community and social service agencies.
Graduates work as paraprofessionals in group homes, drug and alcohol treatment centers and other social service agencies. However, it is highly recommended that CCAC students obtain their Associate degree and transfer to an accredited Bachelor of Social Work (BSW) program. CCAC has developed partnerships with many accredited BSW programs; therefore students should explore opportunities to continue their education.
Upon successful completion of the program, the graduate will:
Employ social work terminology appropriately.
Identify the core values of the social work profession.
Define the major elements of the social work profession.
Examine the main theoretical perspectives of social work.
Assess diversity and its relevance to the social work practice.
Utilize technology including web-based resources, for the purpose of education, advocacy, research and practice
Apply critical thinking skills within the context of professional social work practice.
Social Work Core Competencies
CCAC social work faculty is committed to providing students with the opportunity to learn and fundamentally apply the following ten core competencies:
Professional identify
Ethical practice
Critical thinking
Diversity in practice
Human rights and justice research-based practice
Research and practice
Human behavior
Policy practice
Practice context
Encouragement, assessment, intervention and evaluation of social work practices
(Council of Social Work Education)
The 10 core competencies are learned in each social work course and are assessed by the instructor through multiple methods.