2019-2020 Catalog
[ARCHIVED CATALOG]
Criminal Justice & Criminology, A.S. (600.6) ♦
---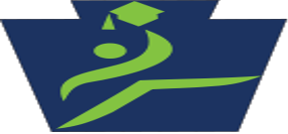 Allegheny, Boyce, North, South
Associate of Science
This program prepares students to work in a public or private agency in law enforcement or corrections.  Graduates may find employment as probation or parole officers who supervise adults and juveniles who are convicted of crimes but placed on probation instead of being sent to prison or who have been incarcerated and released from prison. Public agencies employ graduates in police departments, county sheriff departments and state highway patrol stations.  The program also enables those already employed to expand and gain advanced training in the field.
Upon successful completion of the program, the graduate will:
Identify each component of the criminal justice system and explain its purpose and function.
Recognize the functional operation of the juvenile justice system and identify moral dilemmas in the criminal justice field.
Explain the components of a law or statute and apply the United States Bill of Rights to the operation of the criminal justice system.
Describe the variety of methods used in evidence collection and identify the courtroom value of physical and testimonial evidence.
Students must choose one of the following Specialization tracks:
Criminal Justice Track A: Law Enforcement ♦  
Police officers protect the lives and property of individuals by working in municipal police departments, county sheriff departments and state highway patrol stations. Uniformed police officers have duties such as maintaining regular patrols and responding to calls for service, directing traffic, investigating a burglary and building relationships with the citizens of the community to mobilize them to help fight crime through community policing.
Criminal Justice Track B: Corrections ♦  
The corrections option prepares students to work as correctional officers or prison guards to maintain security and prevent escapes by individuals who have been arrested and are awaiting trial or who have been convicted of a crime and sentenced to serve time in a jail, reformatory or penitentiary. Graduates work for a local, state or federal agency in corrections and criminology.
Criminal Justice Track C: Computer Forensics  
The computer forensics option offers specialized and crossdisciplinary knowledge and skills necessary for performing professional duties as computer forensic examiners/technicians, analysts and auditors in law enforcement agencies or private environment security. Students selecting this track will be required to have a prerequisite of CIT 100 - Computer Fundamentals and Applications  and submit to a criminal background check.
Transfer Opportunities
The keystone icons for Specializations A & B indicate that this particular CCAC program is a Pennsylvania Transfer and Articulation Center (TAOC) approved Associate Degree program. All credits earned in this program are accepted by any state system college in Pennsylvania that offers a Bachelor's degree in Criminal Justice, including California University of Pennsylvania , Carlow University , Clarion University of Pennsylvania , Edinboro University of Pennsylvania , Indiana University of Pennsylvania  and Slippery Rock University . Other articulation agreements are available for students to complete the Associate Degree and transfer to  Capella University , Gannon University , Grand Canyon University , La Roche University , Point Park University , Pennsylvania State University Commonwealth Campuses , Robert Morris University  and Westminster College  .
It is important that students consult with a counselor early in their program to develop a course plan most appropriate for the school to which they intend to transfer. See Articulation Agreements   for details.
Advanced Standing Opportunities
CCAC recognizes the Act 120 Police Training Certificate. CCAC students who have completed that certification will be awarded 15 credits as follows:
CCAC students who have completed the Basic Training curriculum offered by the Allegheny County Bureau of Corrections will be awarded nine credits as follows: